I'll be the first to admit that stepping out of my comfort zone makes me a little nervous. I'm comfortable here, but I'm always looking for inspiration to grow more. Sometimes that means trying something new, or different. As a yoga instructor myself, I mostly practice yoga at home while my three boys run around dancing to the Encanto soundtrack. But I was looking to try out a local yoga studio to change up my yoga practice a bit. So I went online to look up yoga studios in Round Rock. I was excited to see that they vary in ways that give us options when looking to join a yoga class.
I later took a class at the newest studio in town, which I'll mention below, but I listed all the local Round Rock yoga studios for you to compare to find one that interests you. Maybe stepping out of your comfort zone means trying your first yoga class, or maybe it means trying a different local studio to switch things up. Either way, I hope you find some inspiration from this list of Round Rock yoga studios to explore and support our local businesses.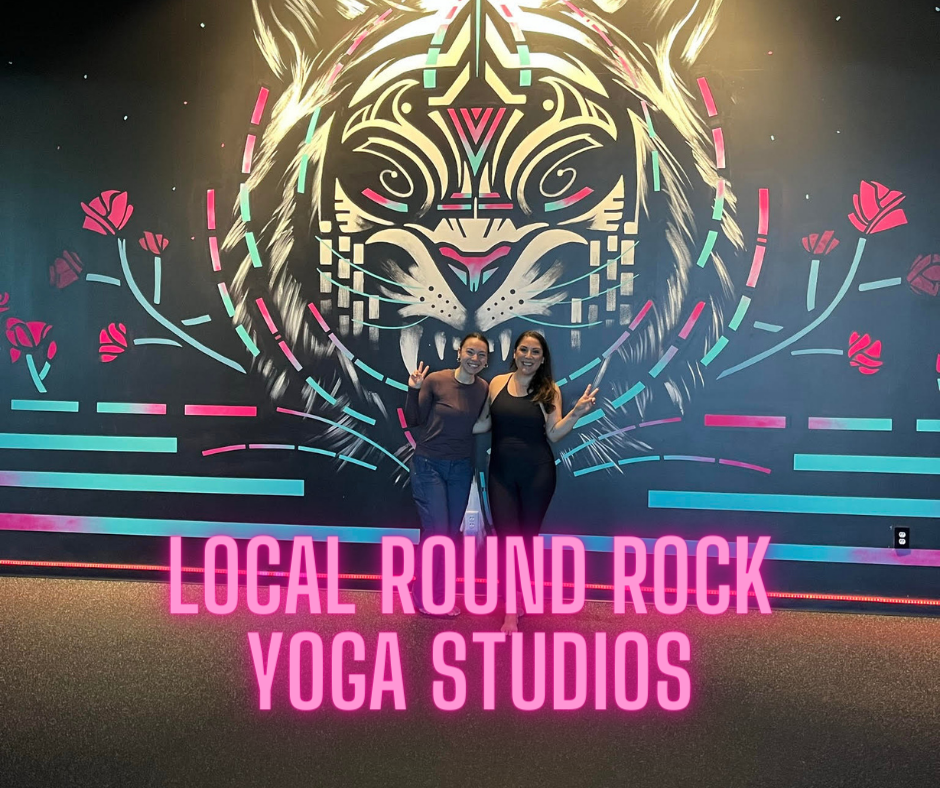 Round Rock Yoga Studios: Most Zen
Soul Strong Yoga 309 W. Main St. Suite 121
You can find this yoga studio right in the heart of downtown Round Rock. The hometown feel of this studio invites you into a serene yoga space to practice in. They also have a secondary studio just down the road from their main studio called Soul Strong Sanctuary, where they hold specialty classes and yoga teacher trainings.
Additional Details:
Classes offered include Beginners Flow, Yoga Strength, Vin & Yin, Meditation, Prenatal and Heated Flow
Individual Class & Annual Membership payment options available
Online classes & video rental library option
Round Rock Yoga Studios: Online Option
The Yoga Room Online Classes
This was the first local yoga studio in Round Rock, and I remember it to be a very welcoming place when they held in-studio classes. They are currently only offering an online class schedule, but there are plenty of classes to choose from.
Additional Details:
Classes offered include Gentle, Moderate, and Strong, Yoga for Bigger Bodies, and Chair Yoga.
Individual Class & Annual Membership payment options available
Round Rock Yoga Studios: Most Sweaty
Black Swan Yoga 2800 S I-35 Frontage Rd Ste. 310
I hadn't practiced at this local studio yet since it's fairly new to the area, so I chose this one to try on my mission to change things up. This studio varies slightly in that all classes are held in a room heated to 90 degrees. It has been a while since I've practiced in a heated space, but it was a nice change of routine which was exactly what I was looking for.
Additional Details:
Classes offered include Beginner Flow, Intermediate Flow, and All Levels classes.
They also offer a Hot Onnit class which combines yoga & strength movements.
All classes are donation-based. Membership options available.
It was nice to discover that we have some really great yoga studio options here in Round Rock. They all offer something slightly different, which really provides us with options. After visiting the most recent studio to Round Rock, I can say one thing for sure about them all now, they all had a friendly welcoming feel to them. That's always the first indication of a good studio!
Local Yoga Event
There is also a fun local yoga event coming to downtown Round Rock! The Yoga Room has partnered with the city of Round Rock to offer Yoga on the Plaza.
From The Yoga Room website: "Yoga on the Plaza, a monthly series of free, accessible, beginner-friendly community yoga class in downtown Round Rock! The first class will be held on Saturday, April 16, at 8:00 a.m.This class is held outdoors at Prete Plaza, across the street from the Round Rock Public Library. Bring a yoga mat and/or a large towel or two, plus some water in case you get thirsty.
I hope you found inspiration from this list to push out of your comfort zone and take your first yoga class, or visit a different local studio. Round Rock certainly has some variety to choose from to support all types of practices.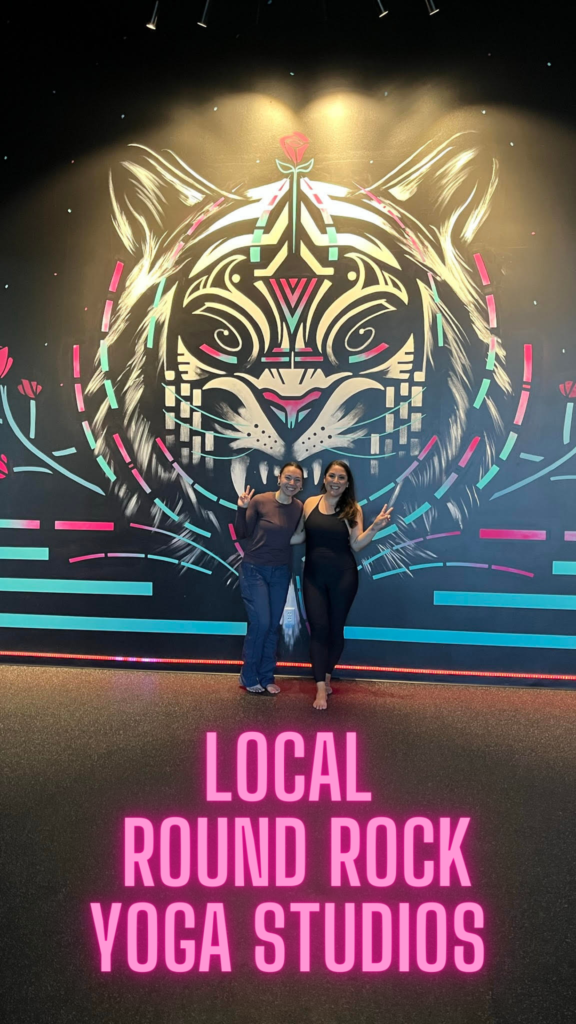 You might also be interested in: