Are you always on the quest for that perfect birthday party spot that will have your kids and their friends buzzing with excitement? Well, let me tell you about the birthday bonanza we just had at Buff City Soap — it's a game changer!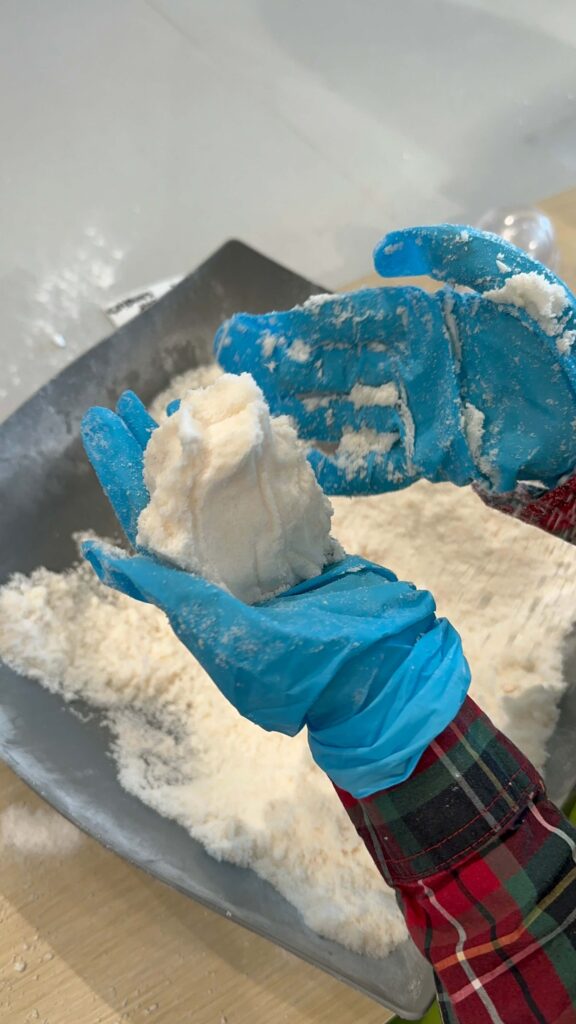 A Fresh Take on Fun: The Buff City Soap Experience
Gone are the days of predictable play centers and humdrum birthday cakes. At Buff City Soap, we took a dive into the vibrant world of DIY bath bomb making! Imagine a place where your little ones, tweens, teens, and even moms can tap into their inner scientists and artists at the same time. It's a hands-on, noses-on celebration of color, creativity, and scent-sational fun!
Crafty Kids and Custom Creations
Buff City Soap is like walking into a crafter's paradise, only this time, it's the kids taking the reins. With the help of the world's friendliest staff, each child crafted four personalized bath bombs from a dizzying array of scents and colors. There were no "age-appropriate" tables here — from the tiny tots to the too-cool teens, everyone got in on the action, mixing and molding their own bath-time treasures.
Games That Keep the Party Popping
The festivities didn't stop at bath bomb making. Buff City Soap had us moms giggling along with the kiddos as they played "Guess That Scent". It was a blast watching them run around the store sniffing all the soaps!
Stress-Free for Mom, Epic for the Kids
Okay, fellow fun-loving moms, we know the real deal: we want the kids to have the time of their lives without turning our homes into a disaster zone. That's exactly why Buff City Soap is the jackpot. They handled all the nitty-gritty details, from set-up to clean-up, which meant I could actually sip my coffee while the kiddos partied hard.
A Picture-Perfect Party
Each photo snapped was a candid capture of joy, with the store's bright and cheerful decor providing the perfect backdrop. It was an Instagram dream — without needing a single filter!
Take-Homes That Won't Get Tossed
Let's face it: most party favors end up forgotten in some drawer. Not these! The kiddos went home with their own 5 bath bombs, fizzing with anticipation to try them out. Trust me, your kiddo's bath bomb will be the talk of the next bath time!
Wrapping It Up with a Bow (and a Fizz)
As a mom who's seen her fair share of party scenes, Buff City Soap's birthday bash is fresh, it's fun, and it's fabulously fragrant. It's not just a party; it's a memory in the making for kids of all ages (and hey, us moms, too!). So, here's to stepping up the birthday game and turning it into a full-on, fizzy, fantastic fiesta!
More Round Rock Party Ideas: